Dear Eduardo,
Yesterday crossing the Museumplein -the square behind the Rijksmuseum- I passed the 'skating palace' and I thought of your Zócalo pictures. I took some pictures and you see: also here young and old are enjoying the winter activities.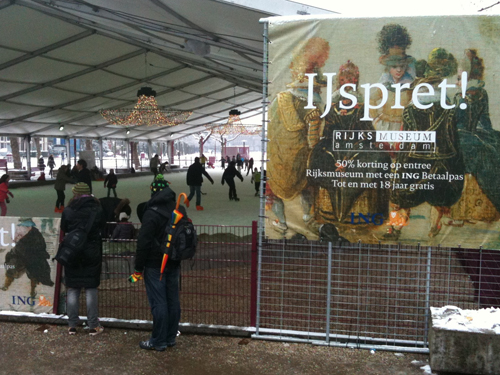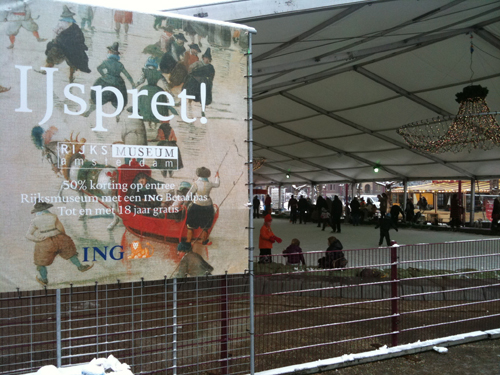 'IJspret" it says on the billboards around the frozen pond covered with a tent, which means "Ice Fun". It is around zero degrees at the moment, not cold enough for good ice, so they make the water freeze with a machine. The 17th century paintings on the billboards show, no matter rich or poor, we have been enjoying winter activities like these for ages. I must admit though: I never quite mastered the technique of skating. Must be the more southern blood on my mother's side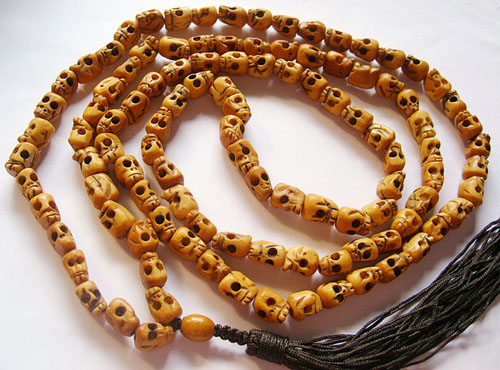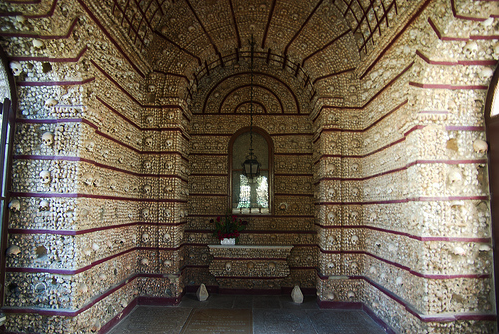 Thinking about skulls as a motif in art, design, jewellery I came up jewellery used in Tibetan Buddhism. There the mala, prayer necklace, can be made out of skull shaped beads carved from human bone. And in architecture: I remember visiting a Carmelite chapel in the south of Portugal, all walls and ceiling beautifully decorated with skulls and bones. And the more macabre Capuchin catacombs in Rome. The use of skulls as decoration isn't exclusively Mexican on second thought. Also as a motif, as a pattern it is universal.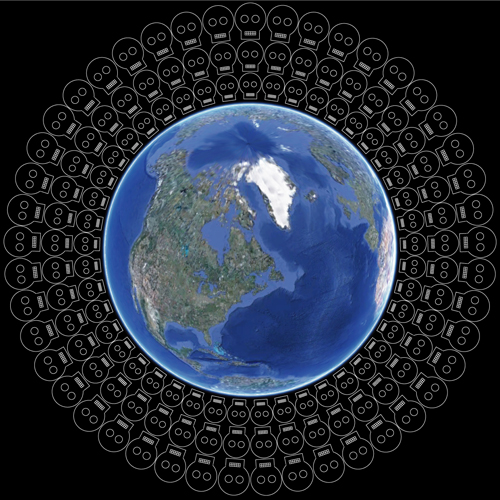 Started to make small skulls out of wax, I will make plaster moulds with. I need my Illustrator prints to get an idea about the sizes I have to make them in, in order to get the right curve in the necklace. Will make some photos of the wax models to send to you in the next posting. Take care, Peter