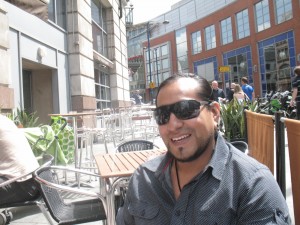 Jorge Manilla   :     Introduction
Hi all,
I'm Jorge Manilla I was born in Mexico city where had my first contact with jewellery. After I finished my studies I went to belgium to discover a new point of view about jewels.
It was not easy and sometimes  very confronting ,but I'm very glad I made this desicion,
This blog will be a fantastic opportunity to tell you how this change came;
thaks Valeria and Andrea for all the organization.
Jorge