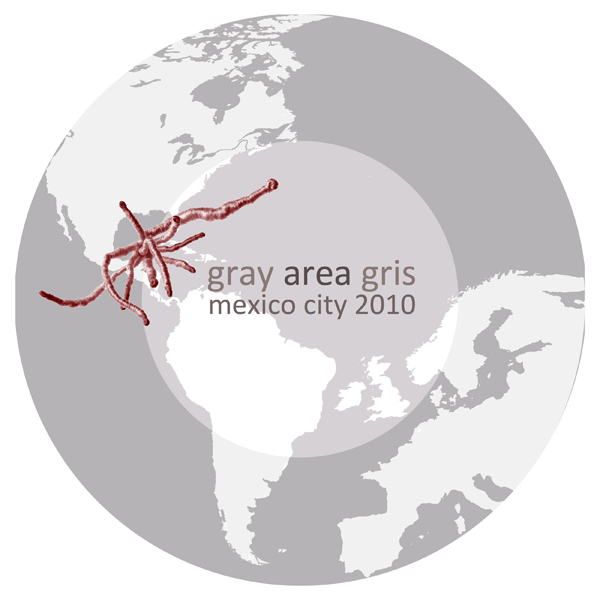 The Gray Area team and a bunch of other jewellery fanatics from almost 40 countries, have started to arrive to Mexico City. Jewellers, critics, visual artists, historians, anthropologist, cultural managers and collectors will spend the next two weeks rambling around one of the largest, busiest cities in the world to see, make and talk jewellery.
Twenty two of the Walking the Gray Area artists will also travel to Mexico City to inaugurate their now colorful Gray Area and many of the follwoers of this blog will be able to see first hat all the pieces whose birth have witnessed through this pages.
For the first time a Latin American country hosts an event of this scale that includes a five day symposium at the magnificent building of the National Library (Biblioteca Nacional), 13 exhibition taking place in museums, galleries and even an old candy store, 2 workshops, countless dinners and gatherings and a dance evening at Salon Los Angeles, the oldest. ballroom in Mexico.
This blog will serve as a board to report the daily events taking place at Gray Area.
We thank every one single person and organization, including the Prins Claus and Mindrian foundations who are making this project possible. We hope that it will contribute to give light to the wonderful production of contemporary jewellery from Latin America and that it will encourage others to continue working in favor of cultural diversity in the field.
Welcome to Mexico and enjoy this new journey!
Valeria Vallarta Siemelink, Carolina Rojo & Hes Siemelink