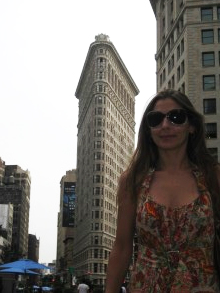 Hi everyone,
My name is Carol Rojo.I am Spanish and although my background are in law and marketing, a working experience in Chile lead me to work in the fascinating field of cultural management and artist representation. I had been living in Ámsterdam for the last two years, where I had the fortune to meet Valeria Vallarta Siemelink, as well as many of the artists that are now part of WGA. 18 months ago I became a partner of the Dutch-Mexican organization Otro Diseño Foundation for Cultural Cooperation and Development. I am currently living in New York and then will move back to Spain. So… we can all talk about mobility!
Valeria and I have been immersed in different work plans and projects, but from the start of our collaboration we started dreaming of Gray Area; of a global project which could give us all the opportunity to learn what is happening in the world of jewellery on both sides of the ocean, the opportunity to learn from each other and enrich from the exchange; to talk, discuss, interpret, exhibit, walk through unknown territories… Today, thanks to trust and hard work of many people, this dream is becoming a reality.
As you all know, Walking the Gray Area is the main exhibition of this project and, above all, I would like to thank you all for the trust, the tremendous enthusiasm and cooperation that we have received from you from the start.
Thanks to José Manuel Springer for the interest and the gangrenous support for this project. I am sure that his contributions will enrich it greatly.
Thanks to Valeria and Andrea; without their knowledge, passion and encouragement, this would not be the reality that is today!
Thank you all for your participation and please, enjoy as much as we do!!
Hope to meet you all in Mexico!