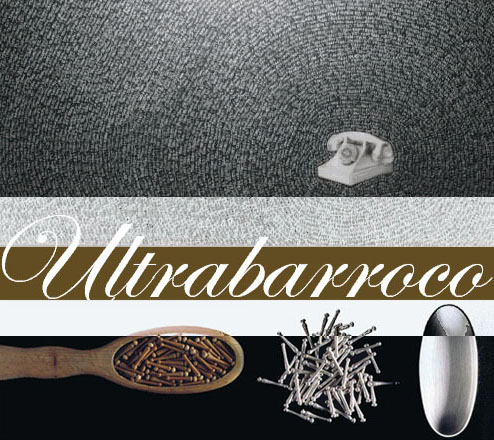 Dear Artists and visitors,
Thanks to you all, the WGA Blog has become a successful project. We are all glad to see that everyday, the WGA artists engage in interesting conversations, while new visitors from all over the world keep joining this blog to learn about the personal process involved in jewellery-making. Following this line of collaborative work between artists from Latin America and Europe, we take advantage of this blog to introduce a new group of six artists, selected by Mexican curator Valeria Vallarta who will work, in the following months to develop a small exhibition to be presented at the Gray Area Symposium's venue, Ex Teresa Arte Actual.
In Ultrabarroco, visual artists and jewellery-makers Eugenia Martinez  (Mexico), Estela Saez Vilanova  (Spain), Cristina Filipe (Portugal), Heleno Bernardi (Brazil), Alex Burke (Martinique) and Benjamin Lignel (France) explore and discuss the complex processes and relations between ex-colonies and ex-colonizing countries, both from an historic and current perspective. Each artist will create a jewelllery piece as a result of their dialogue. This exhibition is being developed within the frame of the Ex Convent of Santa Teresa la Antigua, a Carmelite convent built in Mexico City in 1616 and will be inaugurated in April 2010 in Mexico City.
We wish to welcome the Ultrabarroco artists to this blog.