If in Amsterdam Art Jewelry is taught at an Art School such as Gerrit Rietveld and in Munich it is also taught at the Kunst Akademie, in Brazil we have jewelry classes squeezed among fashion or design courses with a very commercial and industrial orientation.
Since 2007, I've been committed to expand the scene of art jewelry in Brazil through the NOVAJOIA project.  As I said here before, one of the main concerns is related to education. The year 2010 has proved to be an important one, once we are getting closer to the art colleges.
The first step happened in August with the 'Nova Joalheria' (New Jewellery) inside the Core of Culture Department of Fundação Armando Alvares Penteado (FAAP) one of the best art colleges in São Paulo where I am teaching practical and theoretical classes.
The second one was given by Ana Paula de Campos, a brazilian jewelry artist, a teacher with more than 15 years of experience and a very active collaborator of NOVAJOIA.
After going to Gray Area Symposium to talk about education in Brazil, she has invited Cristina Filipe (that also coordinates the jewelry department at Ar.Co, Lisbon) to come to give a workshop as part of the post-graduation program in Arts of UNICAMP (University of Campinas, São Paulo).
So now, in September, Filipe has been in São Paulo for a complete program. She has given a lecture and participated in a round table along side with teachers and coordinators of UNICAMP: Prof. Dra. Anna Paula Gouveia, Prof. Dr. Edson  Pfutzenreuter  and Prof. Dra. Maria de Fátima Morethy Couto.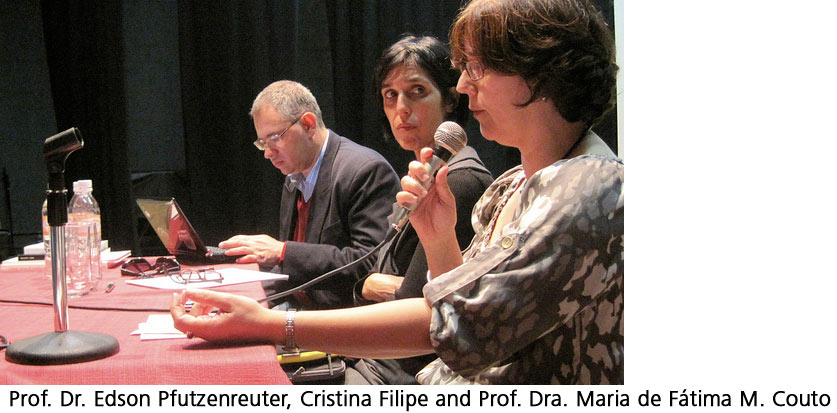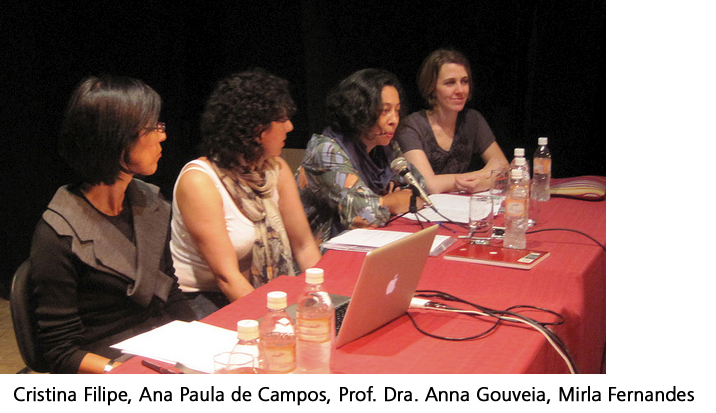 With a very conceptual work that goes beyond traditional jewelry ways of expression, going further on using medias such as photography and video, the quality of Filipe's works and words were crucial to the positive reception of Art Jewelry in this academic environment.
After the round-table, Filipe has given workshop and once the University belongs to the government, the course was free of charge. I had the opportunity to be one of the assistants during these days and it was great to see 18 students of different backgrounds getting in touch for the first time with art jewelry practices and thinking.As a result of this meeting, we had an open door to the art-jewelry in the Art Department of one of the most important universities in the country.
After all, what does it mean? Getting closer to the institutions may provide more opportunities for international guest artists to come.  This means different ways of thinking, the enhancement of the dialogue between art jewelry creators globally, what can be productive for all sides.
The Art Jewelry world is small and Latin Americans have a certain feeling of isolation of the scene. These efforts of interchange are slowly growing allowing to reach broader audiences. One step at a time, let's hope for the best in the future.
To see pictures of the workshop, click on the following link: