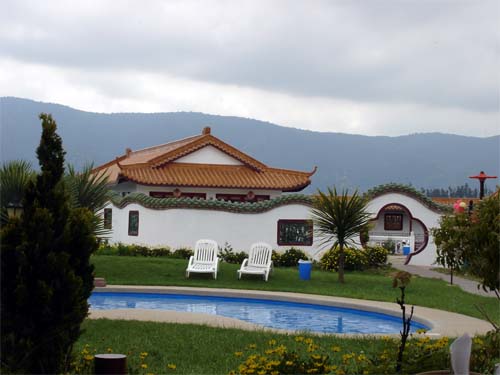 It is not China, its a Chinese restaurant in Chile (Limache city). I was there today.
I feel that all this staging it's for re-create their own culture topics. The Chinese restaurant, pagoda, and lagoon with red fishes. Do they fell at home? What do we do to feel like at home? The home sweet home you said before…
You hang your favorite picture.
You paint the walls.
You put a flower in a vase.
You put pictures on the fridge.
You leave a magazine in the bathroom.
Our land.
Are you going to re-create your "own-you" in Idar-Obertstein?
Many greetings
C.-