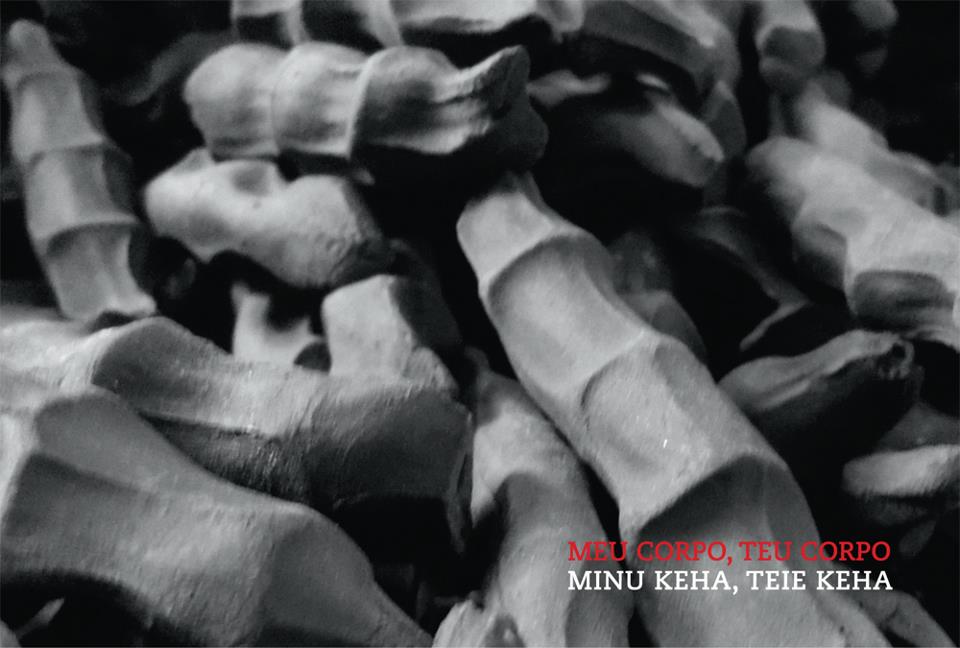 Last Thursday 21st of February, Brazilian artists Mirla Fernandes opened the exhibition Meu Corpo, Teu Corpo (My Body, Your Body) at the Hop Gallery in Tallinn and managed by María Valdma. The show was presented within the frame of the opening of the exhibition Think Twice: New Latin American Jewellery.
The exhibition, curated by Dr. Ana Paula de Campo  is a retrospective of twelve years on Fernandes' research on jewellery and its relation with the body.
Taking her own body as a mould and measure –instead of using the traditional tools of the jeweler- the biochemist and artist highlights the body of the other's singularity through the retention of her presence in the works.  This strategy makes explicit the unique character of the encounter, mediated by the jewel, between the artist and the wearer. Fernandes disrupts the traditional structures of occupation in the body and the use of jewellery through pieces that turn both viewer and wearer into active and interactive subjects, so becoming evident the collective essence of jewellery, and specially, its power to articulate new relations, new constructions and communications abilities.
The show was composed mainly by Fernandes' production in latex, a Brazilian native material that was once considered more valuable than gold.  The paint-like qualities of latex allows the artist a much more gestural approach, convening a subtly fierce expression and intimate qualities to the pieces.  A video projected in the gallery's main wall shows the radical and infinite possibilities in which the pieces can be worn by one or more persons at the same time.
At the center of the square gallery, there was a pile of dark clay cartouches that clearly retained the shape and digital prints of the artist's hands and fingers. Visitors were allowed to take and keep one of these pieces. In exchange, the wearer offered the artist a photograph of her interaction with the piece.
This exhibition shows how the artist starts and finishes her pieces but that doesn't end their possibilities. The Tallinn audience has now a chance to prolong the boundaries of Fernandes' work.