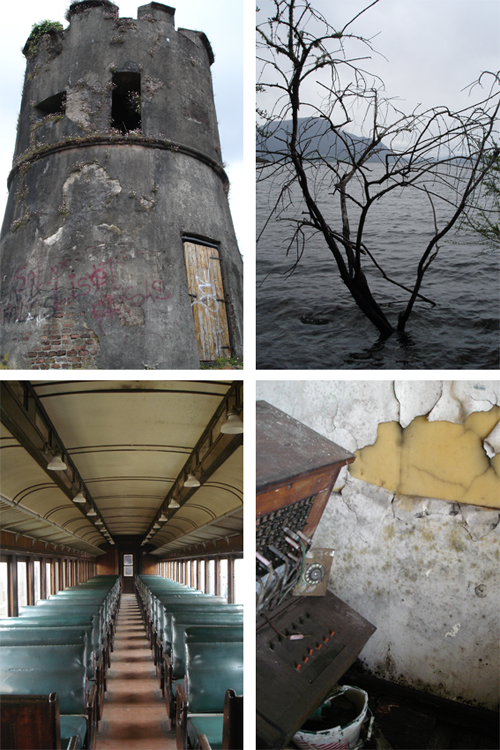 Hi Andrea:
I took some pictures in Valdivia, I was there (again!) to participate in a barter fair. It was in the old train station, that now it's rusty and abandoned.
Abandoned
Spanish tower//A tree//Old train//Telephone office
Looking for traces, time, signs of life, intuition.
Traces of migrations, nature, travels, communication.
People.