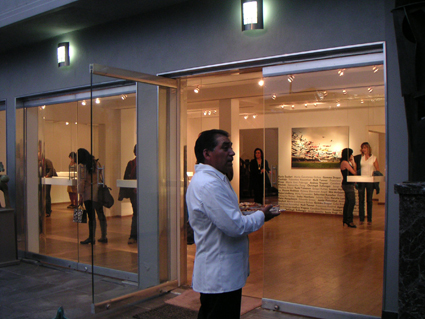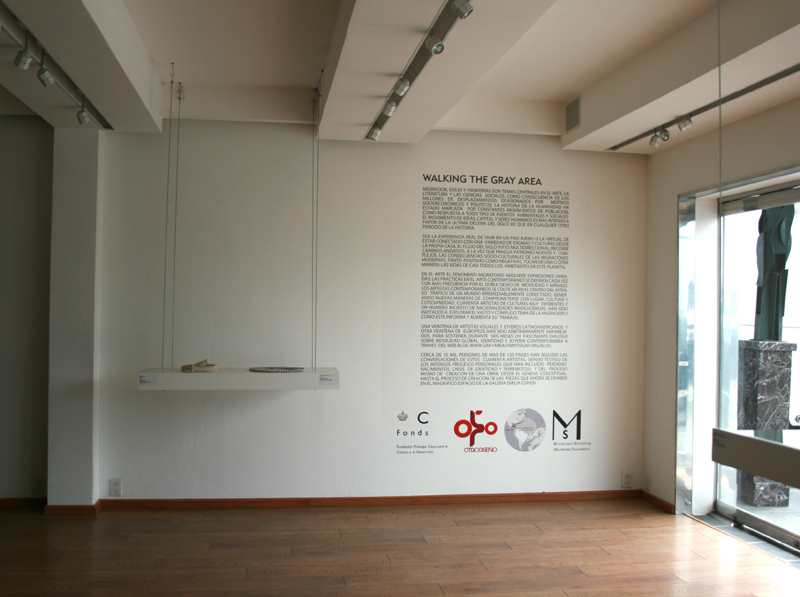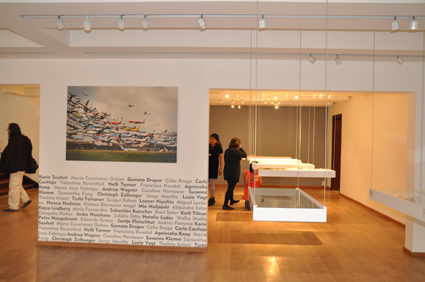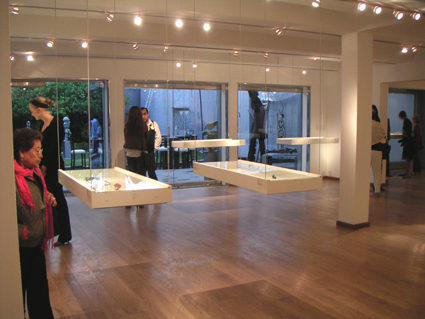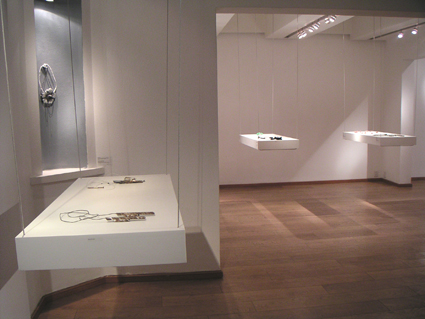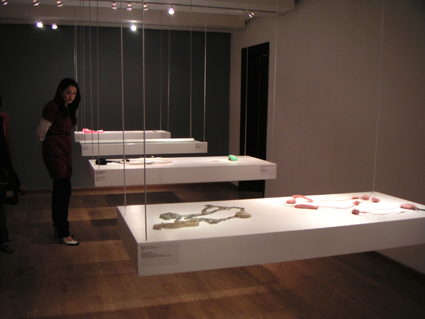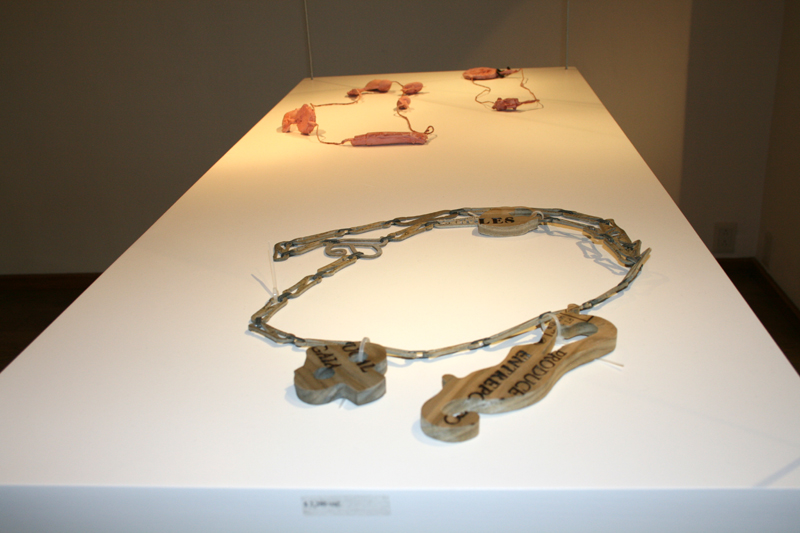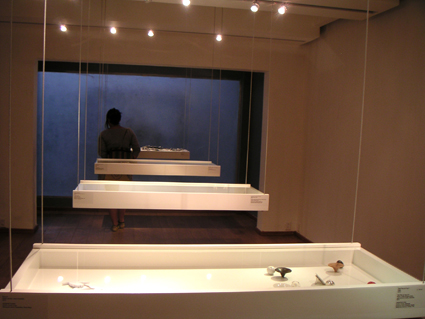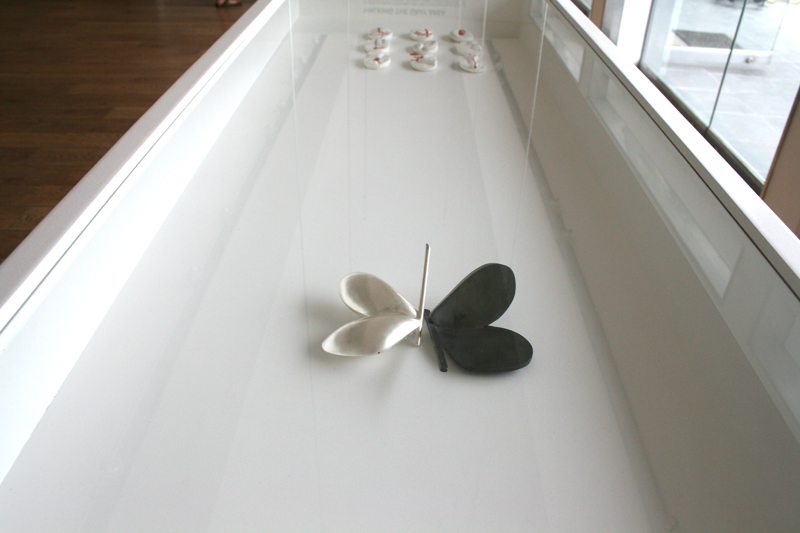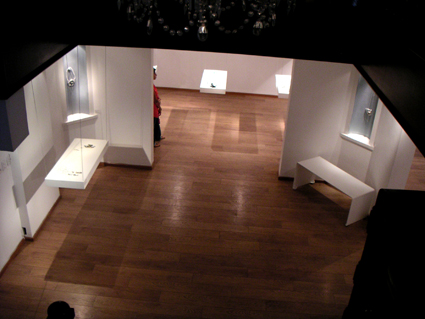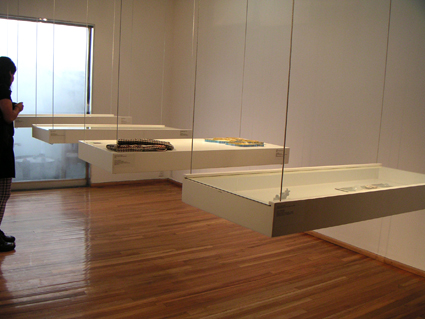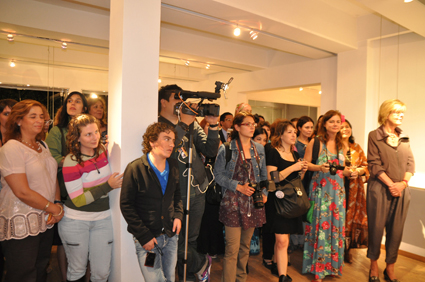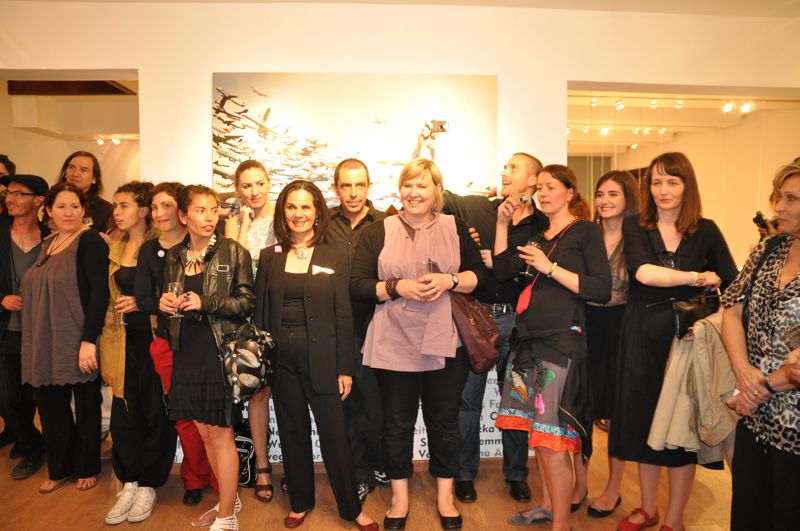 It doesn't seem so long ago at all – the symposium event and exhibitions, the noise, chaos, and excitement of being in Mexico, and the volcanic ash cloud that tried to keep most of us there…
It was good that so many of you and more were able to be there, and I extremely enjoyed meeting you!
This Sunday our exhibition will have come to an end and will be dismounted.
Valeria is preparing a report including information to those artists who had work sold, but I wanted to finally post a few images to give some impressions. The exhibition looked amazing, and got extremely good reactions. We had 'floating' showcases suspended from the ceiling, one for the work of each couple.
That's it for today, hopefully more soon!
Andrea