Hi Dani.
Nice to see what your week (your calendar) looks like.  I think that my calendar, at the moment, would have the same image printed seven times, more or less.  Not much changes on a day to day basis (at least not on the surface).  I still have a whole table full of 'work in progress' pieces.  As much as I would like to work in full power mode, I also know that this is not how it is right now and therefore I care for the 'lame snail' work mode I am in (little by little, bit by bit).  Instead I have been making a lot of (green) papaya salad.  It is Thai and made from unripe papaya.  Have you tried it?  It is my newest obsession and now I can make it easily and effortlessly in minutes.  The ingredients include green papaya, carrots, tomatoes, fish sauce, sugar, crushed peanuts, lime juice and chilly.  Last night I also made some sushi, which would be another obsession I had two months ago.  What I like about these dishes is the flexibility and the ability to move ingredients around in a creative way, finding delicious alternatives/variations.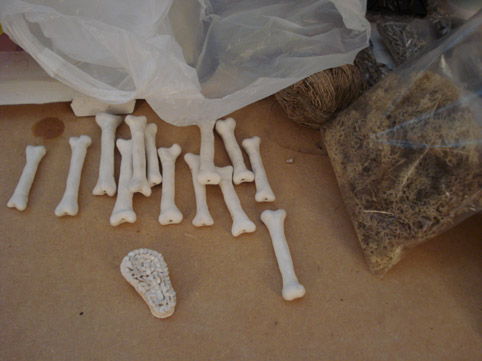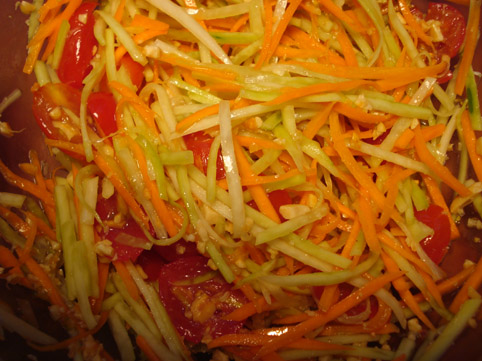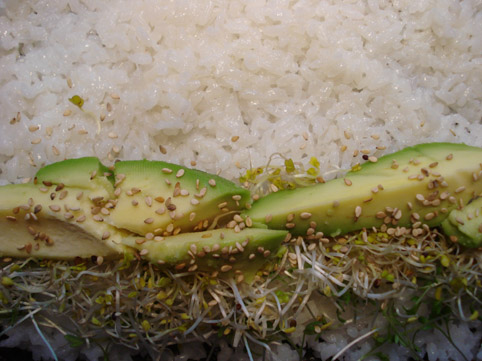 On a more serious and less delicious note, I also came across heavy metals the other day.  A friend, alternative health practitioner, did muscle testing on me the other day and he concluded that my entire body is under strain from mercury.  This came as a shock because I eat quite healthy and, generally speaking, care quite a bit about the environment I am in and keep my interaction with poisonous substances to a minimum.  But then it struck me, after doing more research about this subject, that I have no idea what is in anything these days, ie foods, soaps, materials, paints, etc.  We could be eating 'healthy' organic fish and find that this is heavily laden with mercury that strains our entire body.  This thought stressed me out and made me feel quite guilty about 'not knowing' and even embarrassed by my ignorance.  I know that some of my ceramic glazes or enamel paints contain lead, for example.  I use resin here and there.  And these examples are merely work materials.  What about all the other things we use, eat, drink?  I think that it is time to look at these things more closely because I love Mother Earth and I no longer want to be a contaminating agent, either for her or myself.  I even think that these kind of issues are quite fascinating for the gray area I find myself in (maybe something worthwhile?).
Have a great Sunday!