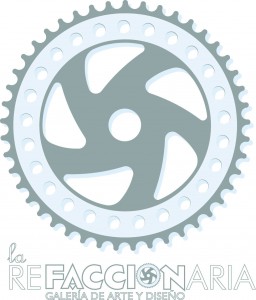 Hello everybody!!!!
We are the team of La Refaccionaria Gallery from Mexico.
La Refaccionaria, Art & Contemporary Design, have as s goal the creation of a space that makes easy the encounter of the contemporary art that its taking place in Mexico with diverse public either in Mexico and, abroad. In October of 2005, It opens its doors, adding itself to the artistic atmosphere generated in the city, the selection of this artists in the historical center of Mexico City includes several generations wich pays the conditions so that receiving, those who habitually do not coexist to each other, they tie.
Some others of its strategies have been the organization of exhibitions beyond their space bucket, the artistic object and the use of diverse supports.
Among its interests, there is the incorporation of other disciplines as design, the architecture, and the functional object, to artists project for wich it counts on with Edgardo Ganado Kim, resident curator and Amalia Ortiz like the director.
For La Refaccionaria, is amazing to participate in a big project like Otro Diseño, not only by the idea of taking a project like jewelry design (the topic is new to us) but by the idea of managing of collective work of different designers with the work of our artists represented.
We hope that the interaction that emerges from this time with the final outcome in the next 2010 be learning and interdisciplinary collaboration for each of us.
By the time we left but next days we will be talking to our artists and projects forward in the space.
If you wish to visit the gallery site can access: http://www.larefaccionariagaleria.com
greetings!